AGronomic IQ products have been engineered from the ground up to provide the most consistent and reliable room conditions possible for growing cannabis.
We offer commercial growers proven grow room HVAC design expertise, outstanding service, and a partnership approach to business that will ensure success for the long term.

Designed from the ground up to meet the demands of the cannabis industry, our revolutionary, patent pending Compressor Wall Technology sets entirely new industry standards for precise room control, reliability, and energy efficiency.
This all-in-one solution is easy and inexpensive to install, has multiple stages of redundancy, weighs up to 50% less than comparable systems, and utilizes a proprietary eco-friendly dry cooler heat exchange system to outperform every other comparable solution.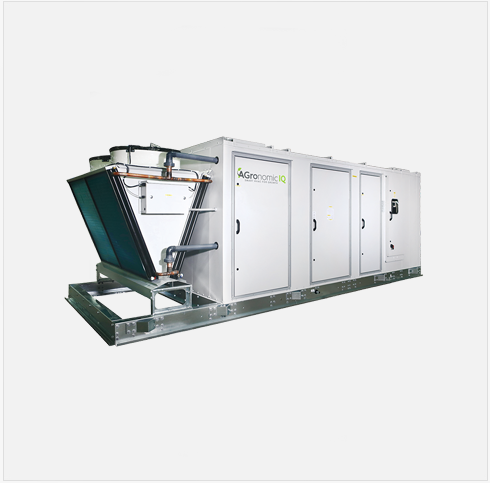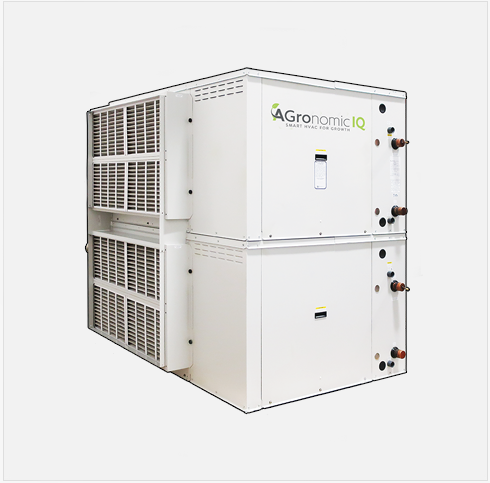 Designed from the ground up to provide the ultimate solution for a wide range of grow rooms, our Evolution Series answers every one of the most critical grow room requirements. It also comes in a wide range of sizes and options to provide the most space-efficient, energy-efficient, and cost-effective solution possible – while delivering the most stable and scalable performance in the industry. There is simply no other system on the market that provides more capacity, value, or performance in such a compact footprint!