The new Slim In air conditioners, with cooling capacity from 500 to 3000 W, have an innovative design, which allows a full compatibility with previous Slim In model.
Slim-In units, by mounting special "L shaped" brackets, can be set up for external mounting (Slim version).
The micro-channel aluminium condensing coil allows high efficiency on very reduced thickness and limited load loss.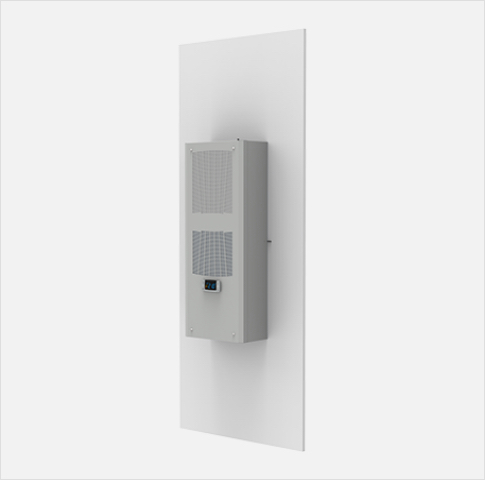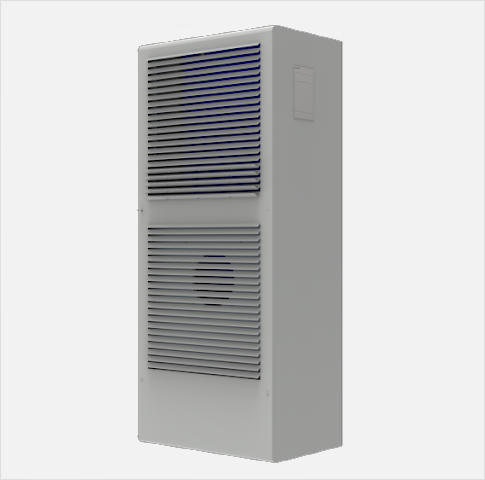 The new Protherm line extends the models range in order to meet any installation requirement. The new product family includes air conditioners for electronic enclosures, both indoor (CVE) and outdoor (CVO).
The new Protherm range assures the best performance and highest efficiency while maintaining a compact size.
Thanks to the introduction of new components and of SEM and SEM2 is possible to obtain up to 23% of energy saving, with an increase of the air conditioner's cooling capacity.
Cooling capacity from 360 to 3600 W.

The new attractive, modern design of Kryos 3 filter fans combines airflow optimization and a high protection degree.
The clips allow easy and fast mounting, without using tools or screws, improving the sealing between the cabinet and the environment.
With the additional filter is possible to increase the Kryos3 Protection Degree to IP55.