Working in cooperation with a leading medical cannabis grow facility, STULZ engineered a custom precision air conditioning and humidification solution to prevent crop loss and maximize the return on your investment.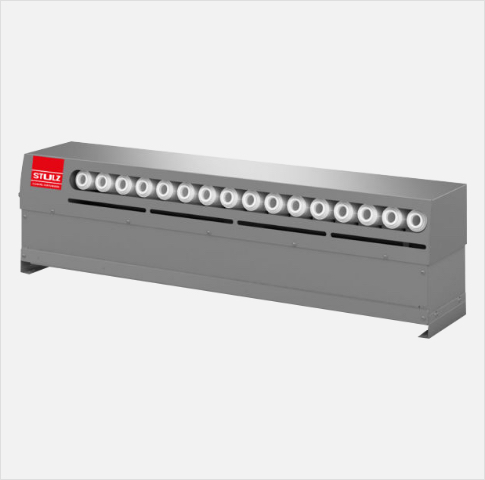 Ultrasonic Humidification
DRH Direct Room Humidification
STULZ Direct Room Humidifiers (DRH) are designed for stand-alone room applications. DRH are typically mounted on the perimeter wall serving mission critical applications, or any environment where tight humidity control is required. 

Ultrasonic Humidification
DAH Duct/AHU Mounted Humidification
STULZ Duct and Air Handler Humidifiers are designed for use with central station air handling units and can be located conveniently in the air stream ductwork or rack mounted within the AHU itself.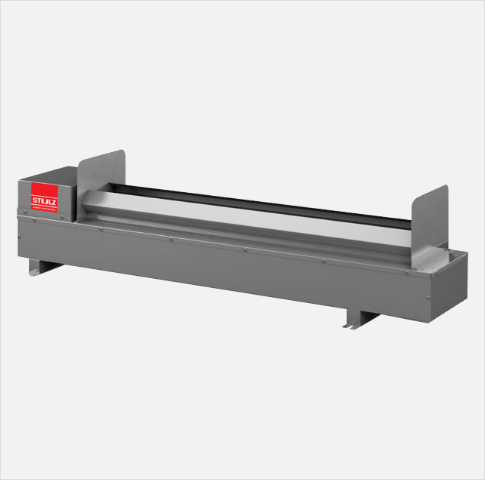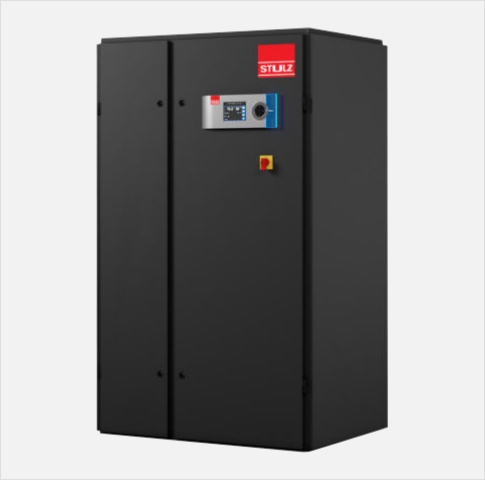 Precision Air Conditioning
Smartly designed for 100% front service access, CyberOne EC systems are easily tucked into a corner, between cabinetry, or side-by-side. CyberOne units are especially adaptable to raised floors and are available in upflow and downflow air pattern configurations.

DESICAiR units utilize a desiccant rotor which contains silica gel "in situation" formed on the substrate. This results in very high desiccant loading which provides efficient moisture removal.
Humidity can be reduced to levels well below that which is achievable with a conventional refrigerant based dehumidification system. Maintenance issues associated with granular bed or liquid desiccant systems are avoided. Each dehumidifier is complete with all the necessary blowers, controls, filters and drive components to assure the safe and automatic operation of the unit.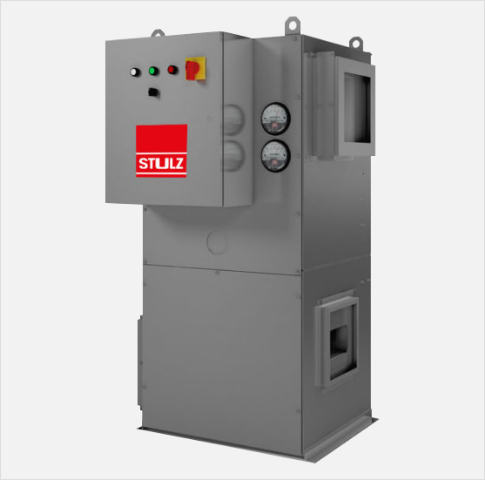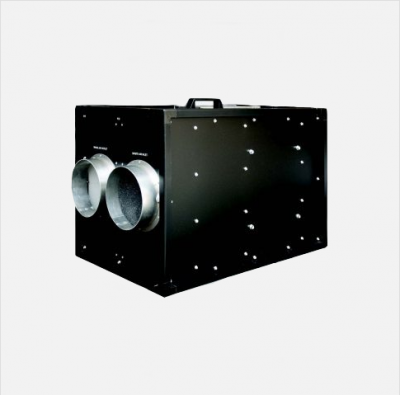 The DH-100 units produce dry air to prevent corrosion, increase readiness, reduce maintenance, and improve Mean Time Between Failure (MTBF) for electronic systems.
With the DH-100 dehumidifiers, humidity can be controlled below levels at which moisture condenses
on surfaces, thereby preventing corrosion, mold and mildew formation.
The heart of the units is a state of the art, silica gel, desiccant dehumidification wheel. A self regulating, positive temperature coefficient (PTC) electric resistance heater is used for regeneration and low speed, low noise compact blowers are used to move supply and regeneration air throughout the unit. An adjustable humidistat provides relative humidity control and energy savings.