The Sanuvox R Max represents an evolution in UV for whole home air treatment. The high-efficiency patented design destroys airborne bio-chemical contaminants, while providing important user information on the 3" Back-Lit LCD display.
Installed into the return or supply plenum, the Sanuvox proprietary process maximizes dwell (contact) time between the air and UV energy.
With the ability to treat homes up to 4,000 sq.ft., the patented technology rapidly purifies the air and removes odors within the home.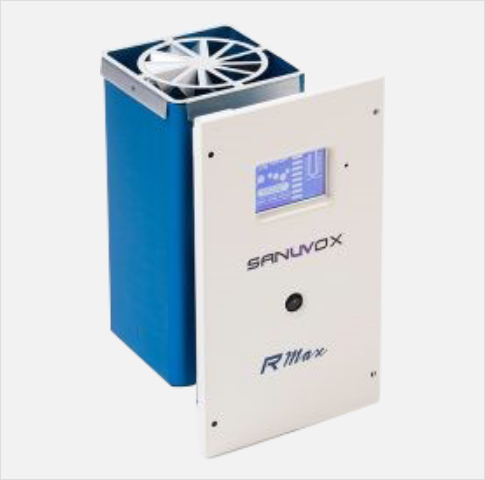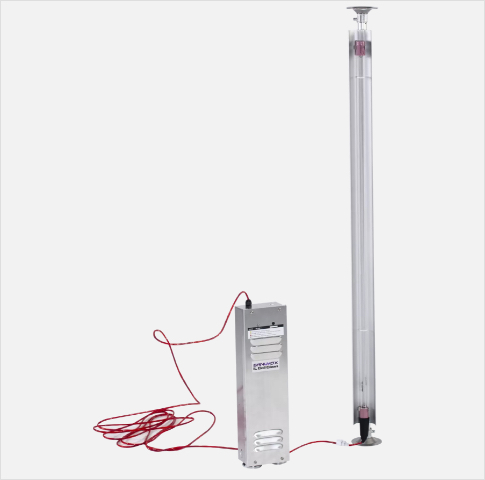 The IL Coil Clean disinfects evaporator coils to prevent the growth of biofilms and mold. It is ideal for any building equipped with an HVAC system. The IL Coil Clean can be installed on either side of the evaporator coils.
Using a patented and versatile technology, the IL Coil Clean uses high intensity UVC lamps combined with parabolic aluminum reflectors to maximize UVC output on the evaporator coils.
The ballast box is equipped with LED indicators for lamp status as well as dry contacts for any BMS remote monitoring system.
The IL Coil Clean has very low maintenance that consists of changing the UV lamps after 17,000 hours of use.

Air Purification Unit with HEPA Filter
Designed for homeowners who want the combined performance of HEPA filtration, UV air purification and odor removal in one self-contained unit. The Sanuvair® S300 disinfects and captures airborne contaminants, odors and particles using a stand-alone unit.
The Sanuvair® S300 is the most versatile unit Sanuvox offers with its various installation options.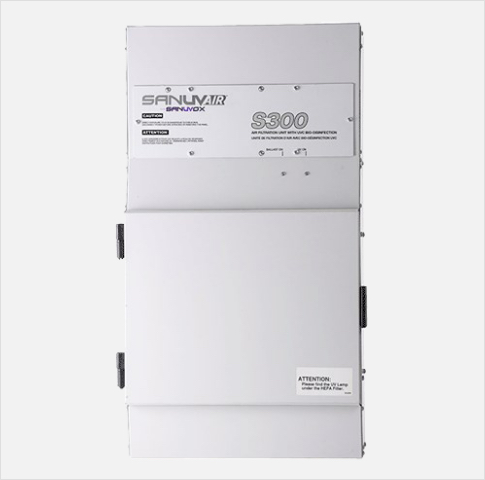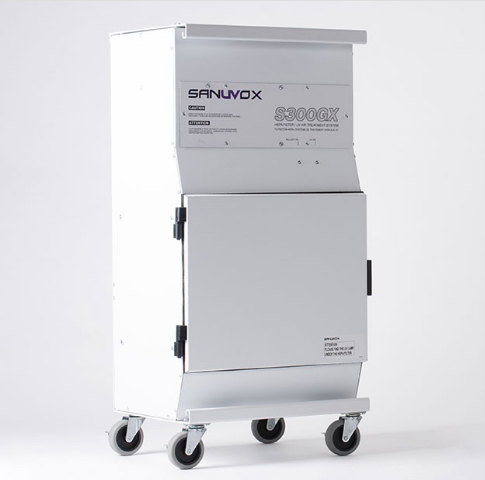 HEPA & UV Air Disinfection Unit
Designed for nursing homes and medical clinics to improve air quality of immuno-compromised patients.
4-step air disinfection process :
1) Germicidal UV destroys bacteria, viruses and mold
2) Oxidation treats odors and chemicals
3) Pre-filtration protects the blower
4) HEPA filtration captures fine dust particles
The disinfected and highly filtered air is then distributed throughout the room.