Precision Air Conditioning
CyberAir CW and DX perimeter mounted cooling solutions control the conditions in the data center with the utmost precision, reliability, and energy efficiency. With 20 kW – 1,080 kW of cooling capacity, there is an air conditioner (CRAC) or air handler (CRAH) for almost any mission critical application.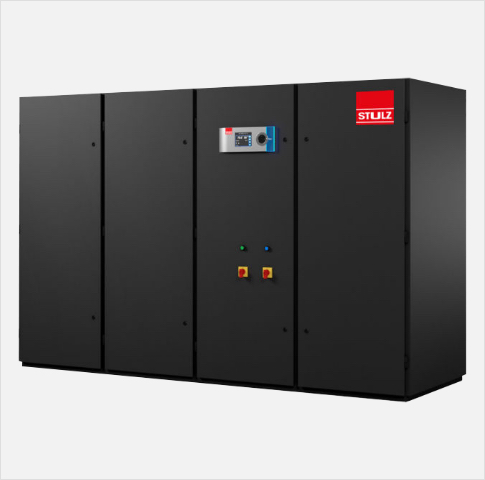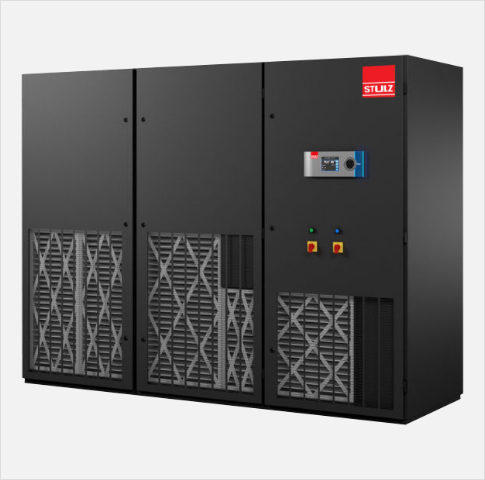 Precision Air Conditioning
Compact CWE - Seismic Rated
Compact-CWE units are OSHPD certified. 
Designed for 100% front service access, STULZ Compact Chilled Water (CWE) Systems can be tucked into a corner, placed side-by-side, or between cabinetry. Compact-CWE units are especially adaptable to raised floors and are available in a down-flow air pattern configuration.

Precision Air Conditioning
Smartly designed for 100% front service access, CyberOne EC systems are easily tucked into a corner, between cabinetry, or side-by-side. CyberOne units are especially adaptable to raised floors and are available in upflow and downflow air pattern configurations.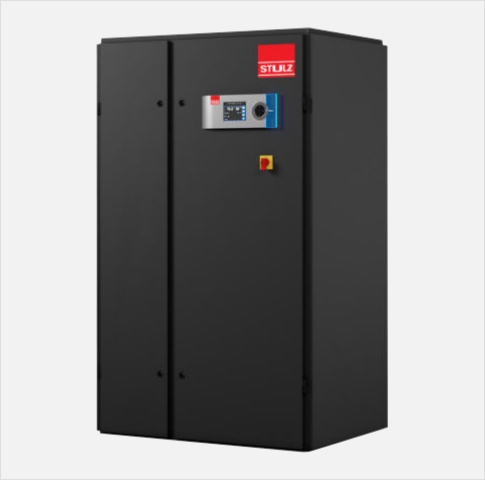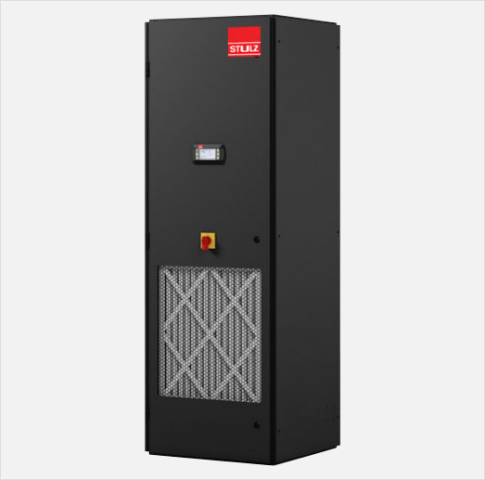 Precision Air Conditioning
If you need precise, reliable and cost effective air conditioning for small equipment and server rooms, the MiniSpace EC series is an energy efficient and long-lasting series that fits the bill. The computer room cooling systems' units require little floor space, and their compact size means they can be integrated in existing server rooms without problem.

Precision Air Conditioning
In the CyberRow, in-line air conditioning unit, innovative horizontal air conduction has been enhanced with state-of-the-art technology that works with power, flexibility and efficiency – directly at the rack. Fluctuating server rack loads, space restrictions, lack of a raised floor, existing high-density server technology – these are exactly the cases from server rack cooling practice for which CyberRow was developed.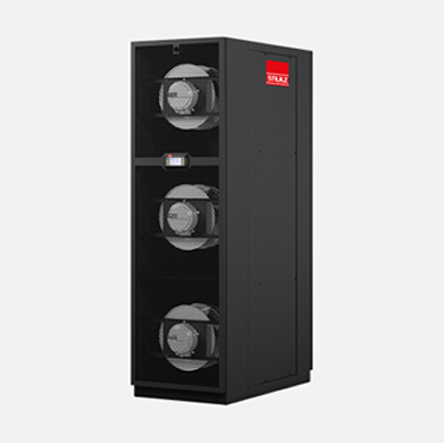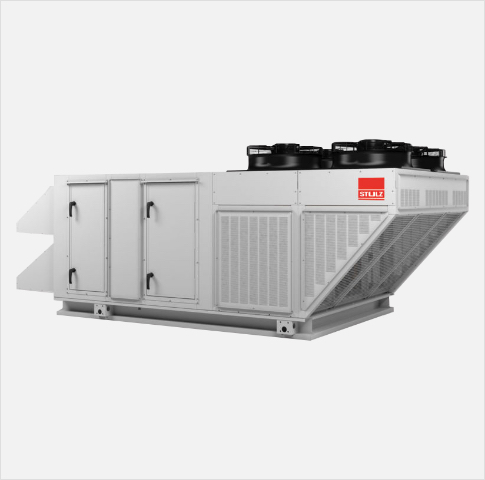 Precision Air Conditioning
STULZ CyberPack provides a self-contained, DX air-cooled rooftop system, designed specifically for continuous operation in a mission critical environment. It provides up to two independently cooled circuits with highly reliable scroll compressors. It also has several functional operations, including cooling, dehumidification, and filtration. 

Precision Air Conditioning
When it comes to large and hyperscale data centers, conventional air conditioning systems are up against their limits. Restricted space, electricity consumption and high heat loads are some of the challenges that need to be overcome. STULZ offers solutions to these challenges and guarantees efficient, demand-based and reliable air conditioning of your mission-critical equipment.
Our custom air handling units unique design allows space for taller server racks with greater IT load densities, therefore enabling air conditioning of the maximum heat load.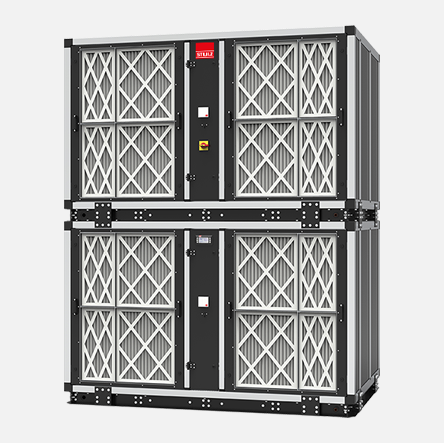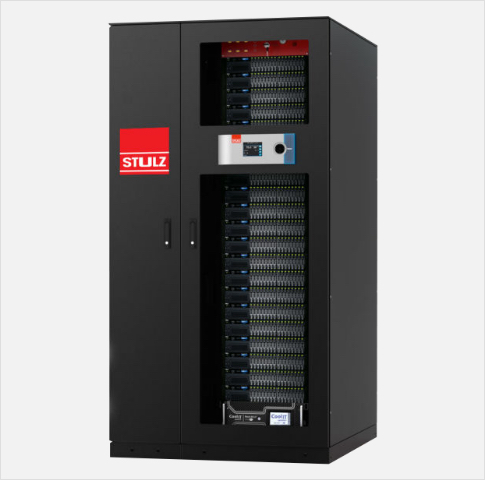 Precision Air Conditioning
Traditional data centers and server rooms often need to be planned years in advance. Costly restructuring is not uncommon. The STULTZ Micro Data Centers are a cost-effective way of providing scalable and self-sufficient IT resources that precisely target your needs, upgrade existing critical infrastructure, or simply provide additional computing and storage capacity at the edge of your network (edge computing).

Ultrasonic Humidification
DRH Direct Room Humidification
STULZ Direct Room Humidifiers (DRH) are designed for stand-alone room applications. DRH are typically mounted on the perimeter wall serving mission critical applications, or any environment where tight humidity control is required.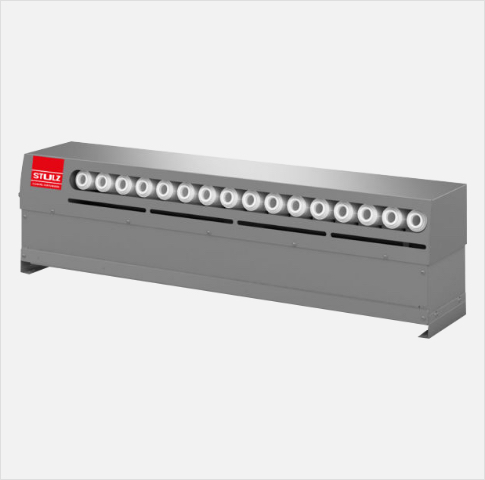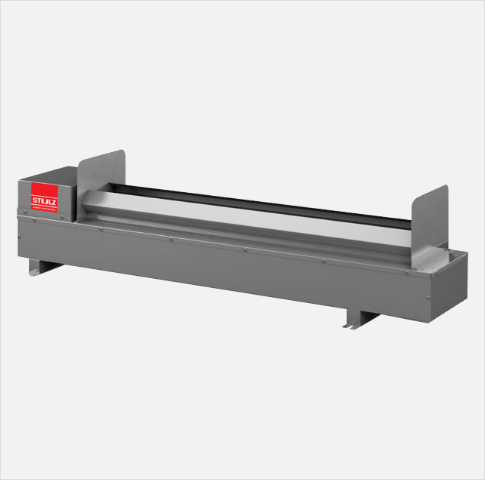 Ultrasonic Humidification
DAH Duct/AHU Mounted Humidification
STULZ Duct and Air Handler Humidifiers are designed for use with central station air handling units and can be located conveniently in the air stream ductwork or rack mounted within the AHU itself.

DESICAiR units utilize a desiccant rotor which contains silica gel "in situation" formed on the substrate. This results in very high desiccant loading which provides efficient moisture removal.
Humidity can be reduced to levels well below that which is achievable with a conventional refrigerant based dehumidification system. Maintenance issues associated with granular bed or liquid desiccant systems are avoided. Each dehumidifier is complete with all the necessary blowers, controls, filters and drive components to assure the safe and automatic operation of the unit.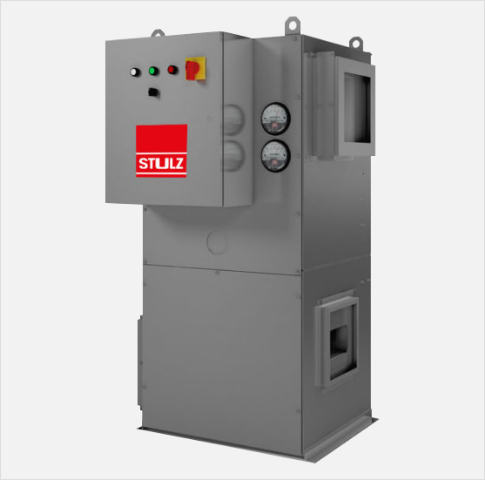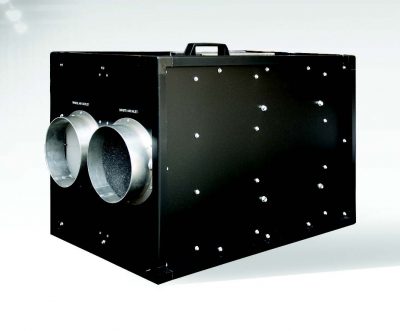 The DH-100 units produce dry air to prevent corrosion, increase readiness, reduce maintenance, and improve Mean Time Between Failure (MTBF) for electronic systems.
With the DH-100 dehumidifiers, humidity can be controlled below levels at which moisture condenses
on surfaces, thereby preventing corrosion, mold and mildew formation.
The heart of the units is a state of the art, silica gel, desiccant dehumidification wheel. A self regulating, positive temperature coefficient (PTC) electric resistance heater is used for regeneration and low speed, low noise compact blowers are used to move supply and regeneration air throughout the unit. An adjustable humidistat provides relative humidity control and energy savings.